Brittany Simon
Social Media Coordinator
Sheboygan & Manitowoc Campus
Meet Brittany
Brittany was born and raised in Fond du Lac, WI. Brittany, her husband Colton, and their daughter Haven, reside in Plymouth, WI. As a family, they enjoy playing games and being outside. 
What do you like to do for fun?
I love painting! My favorite mediums are acrylic paint and watercolor. I paint on all different types of surfaces, but really enjoy painting on canvases. I enjoy painting people and all things related to Christmas. I love painting snowman and adding lots of glitter to the snow!
What's one thing you couldn't live without?
COFFEE! I'm am an avid coffee drinker. If drinking coffee was skill, it would be the first thing added to my resume. I love all types of coffee – hot, iced, black, lattes, you name it! This may seem odd, but my favorite coffee is a black coffee from McDonalds.
Email Brittany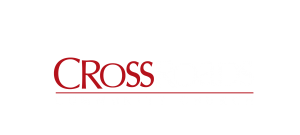 Crossroads Community Church, with campuses in both Sheboygan and Manitowoc, Wisconsin, exists to be a community of Christ-centered, spirit-transformed, people-loving world changers who are determined to make an eternal difference in people's lives.