Amy Runge
Administrative Assistant - Front Desk & Connections Ministry
Sheboygan Campus
Randy Beaudin
Custodian
Sheboygan Campus
Meet Randy
Randy grew up in Racine, Wisconsin. He joined the Army after high school and served as a sargeant and gun chief in Korea during Vietnam. He lives in Sheboygan with his wife Carol, and has two children. 
If you could be in the movie of your choice, what movie would you choose and what character would you play?
Hunt for Red October/play Cpt. Rameus (Captain of sub, played by Sean Connery). 
Besides the Bible, what book has changed you the most? 
True Discipleship by William McDonald. 
What is one of the things on your bucket list? 
Sail the world.
What is one thing about you that people would find suprising?
I like "schmaltzy"music.
Email Randy
Lauren Wilkinson
Director of Music
Manitowoc Campus
Meet Lauren
Lauren was born and raised in Marquette, MI. She moved to Wisconsin to attend the University of Wisconsin Green-Bay where she is pursuing a degree in Organizational Leadership with an emphasis in Applied Communications. She is now living with her family in Manitowoc. 
What do you like to do for fun? 
I like to paint and draw in my free time, along with watching romantic comedies and Disney princess movies. 
What's one thing on your bucket list? 
I would love to travel around the world so that I could try different types of food from different cultures. 
Email Lauren
Lydia Soodsma
Administrative Assistant - Front Desk & LifeGroups Ministry
Sheboygan Campus
Meet Lydia
Lydia was born and raised in the Manitowoc/Two Rivers area. She moved to Sheboygan in 2017. 
What do you like to do for fun? 
I love to shop. I love to nap. And I love spending days out on Fox Lake with my family. 
What's one thing about you that people would find surprising? 
I'm actually really funny….and VERY sarcastic. 
Email Lydia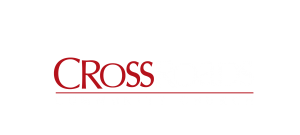 Crossroads Community Church, with campuses in both Sheboygan and Manitowoc, Wisconsin, exists to be a community of Christ-centered, spirit-transformed, people-loving world changers who are determined to make an eternal difference in people's lives.