WE WANT TO HELP YOU GET CONNECTED!
THERE ARE A LOT OF FUN THINGS HAPPENING AROUND HERE THIS WINTER, AND YOU'RE INVITED!
Family fun game nights! Do you enjoy games? Do you enjoy sports? Could you use a night out? Come have fun playing games including basketball, volleyball and pickleball or relax with a variety of board games.
FREE Family fun game nights! January through March, every first Friday night of the month, 6:30-9pm at Crossroads. Text GAME to 920-717-1670 to sign up for updates.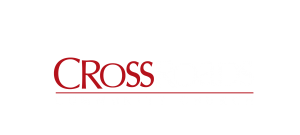 Crossroads Community Church, with campuses in both Sheboygan and Manitowoc, Wisconsin, exists to be a community of Christ-centered, spirit-transformed, people-loving world changers who are determined to make an eternal difference in people's lives.
©
© 2023 Crossroads Community Church | See our Privacy Policy + Terms of Service | Crossroads Community Church is a registered 501(c)(3) nonprofit organization
Website designed by Lucid & Luxe Web Design