WE WANT TO HELP YOU GET CONNECTED!
THERE ARE A LOT OF FUN THINGS HAPPENING AROUND HERE THIS FALL, AND YOU'RE INVITED!
Join us for a group motorcycle ride! If you enjoy riding and want to connect with others, meet up at the Crossroads parking lot at 7:30am on the 1st and 3rd Saturdays of the month. More details will be on the Crossroads Sheboygan campus Facebook group (where ride is going, where stopping to eat for breakfast, etc.) Text MOTOR to 920-717-1670 for more details and updates.
We will be hosting GAME NIGHT at Crossroads from November thru March on the first Friday of each month from 6:30pm to 9pm!
Join us for a night of casual sport activities and board games/cards. All ages (0 to 100) welcome, but children must attend with an adult unless they are in high school.
Tip: Bring your favorite board and card game to teach others how to play and a snack to share!
To help serve, click here.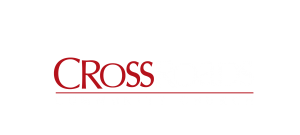 Crossroads Community Church, with campuses in both Sheboygan and Manitowoc, Wisconsin, exists to be a community of Christ-centered, spirit-transformed, people-loving world changers who are determined to make an eternal difference in people's lives.