9:00am & 10:45am
Due to the ongoing coronavirus situation we are in, all Sunday services are streamed online here and our Facebook page.
When we can gather in-person once again, we host services at Lake Country Academy:
Sheboygan Church Office:
Due to the coronavirus situation we are in, which recommends limiting person-to-person/close contact, our staff will be making adjustments as to how we handle appointments.
If you have an interest in speaking with or connecting with one our staff, please call our office at (920) 694-1552 or email us at office@crossroadssheboygan.org. One of our admin team will be glad to assist you and connect you with the right person. Our normal business hours are Monday-Thursday: 8:00-5:00 p.m., Friday: 8:00-2:00 p.m.
Please fill out the form below with your inquiry and someone from our Sheboygan staff will respond shortly. Thank you!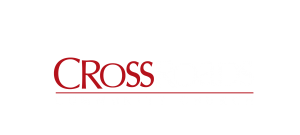 Crossroads Community Church is a Bible-based church that continually relies on the teaching of God's Word and it's authority. Crossroads' mission is to minister to the lost and develop fully-devoted followers of Jesus Christ. Our vision is to be a community of Christ-Centered, Spirit-Transformed, People-Loving, World Changers who disciple people wherever they may be on their faith journey.
Sunday Service:
9:00 & 10:45 am
4101 Technology Parkway, Sheboygan, WI 53083
Sheboygan Church Office
532 South 8th Street, Sheboygan, WI 53081
AVAILABLE MONDAY-THURSDAY 8AM-5PM + FRIDAY BY APPOINTMENT