THERE IS A PLACE FOR YOU HERE, JUST AS YOU ARE.
SHEBOYGAN CAMPUS
4101 Technology Parkway, Sheboygan, WI 54220
Christmas Eve Service: Join us for a special Christmas Eve service at 1:30, 3:30, or 5:30 pm. We will offer childcare for birth through 5 years old during all of our services.
We gather at Lake Country Academy on Sundays and offer two services at 9:00 a.m. and 10:45 a.m. Children ages birth through 5th grade are invited to experience Crossroads Kids, a Christ-centered program especially-designed for kids, which is offered during both services.
WHAT TO EXPECT
We hope you find Crossroads to be a place where you feel warmly welcomed and at home.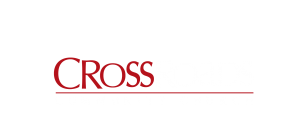 Crossroads Community Church is a Bible-based church that continually relies on the teaching of God's Word and it's authority. Crossroads' mission is to minister to the lost and develop fully-devoted followers of Jesus Christ. Our vision is to be a community of Christ-Centered, Spirit-Transformed, People-Loving, World Changers who disciple people wherever they may be on their faith journey.