CURRENT SERIES:
When it comes to making decisions, the struggle can be very real for all of us! But wise decision making is critical because who we are today and who we'll be tomorrow, is due in large part to decisions we make.  Join us in our new series, "Divine Direction" where we will study truths that are essential for discerning the divine direction we all find ourselves in need of.
SHEBOYGAN CAMPUS
4101 Technology Parkway, Sheboygan, WI 54220
We gather at Lake Country Academy on Sundays and offer two services at 9:00 a.m. and 10:45 a.m. Children ages birth through 5th grade are invited to experience Crossroads Kids, a Christ-centered program especially-designed for kids, which is offered during both services.
WHAT TO EXPECT
We hope you find Crossroads to be a place where you feel warmly welcomed and at home.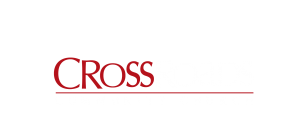 Crossroads Community Church is a Bible-based church that continually relies on the teaching of God's Word and it's authority. Crossroads' mission is to minister to the lost and develop fully-devoted followers of Jesus Christ. Our vision is to be a community of Christ-Centered, Spirit-Transformed, People-Loving, World Changers who disciple people wherever they may be on their faith journey.