Sunday Service:
Service Times: 9:00 and 10:45 am
THERE IS A PLACE FOR YOU HERE, JUST AS YOU ARE.
Sunday Service:
Service Times: 9:00 and 10:45 am
SHEBOYGAN CAMPUS
4101 Technology Parkway, Sheboygan, WI 54220
We gather at Lake Country Academy on Sundays and offer two services at 9:00 a.m. and 10:45 a.m. Children ages birth through 5th grade are invited to experience Crossroads Kids, a Christ-centered program especially-designed for kids, which is offered during both services.
WHAT TO EXPECT
We hope you find Crossroads to be a place where you feel warmly welcomed and at home.
This error message is only visible to WordPress admins
Error: The account for crossroads_sheboygan needs to be reconnected.
Due to recent Instagram platform changes this Instagram account needs to be reconnected in order to continue updating. Reconnect on plugin Settings page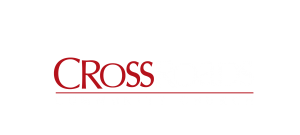 Crossroads Community Church is a Bible-based church that continually relies on the teaching of God's Word and it's authority. Crossroads' mission is to minister to the lost and develop fully-devoted followers of Jesus Christ. Our vision is to be a community of Christ-Centered, Spirit-Transformed, People-Loving, World Changers who disciple people wherever they may be on their faith journey.
Sunday Service:
9:00 & 10:45 am
4101 Technology Parkway, Sheboygan, WI 53083
Sheboygan Church Office
532 South 8th Street, Sheboygan, WI 53081
AVAILABLE MONDAY-THURSDAY 8AM-5PM + FRIDAY BY APPOINTMENT