Why Be Baptized?
1) To follow the example set by Jesus (Matt. 3:13-16)
2) To obey the command of Jesus (Matt. 28: 19-20)
3) To publicly profess my faith in Jesus Christ (2 Cor. 5:17)
The physical act of baptism is an outward sign of an inward reality. Baptism does not "save" you, only your faith in Christ does that. Justification, or the act of us being declared "not guilty" before God only comes through the shed blood of Jesus Christ, not as a result of our good works or as a result of our baptism. The Bible is extremely clear that only by grace, through faith in Christ are we saved.  
If you have made a commitment to Jesus Christ but have never been baptized, this is a great next step! Before each baptism service there is a mandatory class.
We do not take your decision to be baptized lightly, and we want to take the opportunity to walk through what the Bible says about baptism, as well as hear your story of faith in Christ.
Interested in getting baptized? Fill out the form below and a church leader will get in touch with you soon.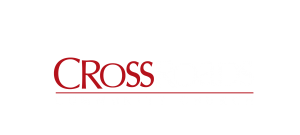 Crossroads Community Church, with campuses in both Sheboygan and Manitowoc, Wisconsin, exists to help people connect with God and others at the crossroads of life.
©
© 2023 Crossroads Community Church | See our Privacy Policy + Terms of Service | Crossroads Community Church is a registered 501(c)(3) nonprofit organization
Designed, Built + Managed by Re3 Creative