PROJECT GOAL:
OUR GOAL IS TO RAISE $3.1 MILLION OVER THE NEXT THREE YEARS TO PURCHASE AND RENOVATE SOUTHSIDE CHURCH
KEY DATES
KICKOFF SUNDAY
January 24, 2021
CHALLENGE SUNDAY
February 28, 2021
COMMITMENT SUNDAY
March 14, 2021
CELEBRATION SUNDAY
March 28, 2021
BaseCamp Project Daily Prayer Devotions
Scripture: 2 Corinthians 12:9 We must acknowledge our own complete helplessness and surrender ourselves totally to the rendering and protecting love of Christ. Then we will see His abundant power take over in our lives. Reflection: Share an area of weakness in your life that you have given to the Lord. Share how He has…
Read the whole post >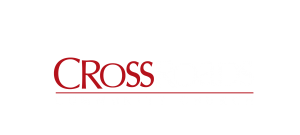 Crossroads Community Church, with campuses in both Sheboygan and Manitowoc, Wisconsin, exists to be a community of Christ-centered, spirit-transformed, people-loving world changers who are determined to make an eternal difference in people's lives.