PROJECT GOAL:
OUR GOAL IS TO RAISE $3.1 MILLION OVER THE NEXT THREE YEARS TO PURCHASE AND RENOVATE SOUTHSIDE CHURCH
KEY DATES
KICKOFF SUNDAY
January 24, 2021
CHALLENGE SUNDAY
February 28, 2021
COMMITMENT SUNDAY
March 14, 2021
CELEBRATION SUNDAY
March 28, 2021
BaseCamp Project Daily Prayer Devotions
Scripture: Philippians 4:6-7 The principle duty of a guard is to protect something of value. It is gratifying to know that God is willing to protect our hearts and minds from doubts, worry, and despair. All you need to do is make your request known to God. Reflection: Share an area of your life that…
Read the whole post >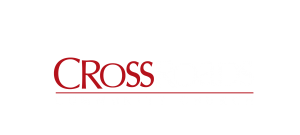 Crossroads Community Church, with campuses in both Sheboygan and Manitowoc, Wisconsin, exists to be a community of Christ-centered, spirit-transformed, people-loving world changers who are determined to make an eternal difference in people's lives.