ADULT LIFEGROUPS
Looking for a chance to connect with others, for a way to get plugged in at Crossroads, or maybe want to learn more about who Jesus really is? Then join a LifeGroup.
We believe in doing life together. We do this by building and cultivating relationships with one another while growing in our spiritual walk. LifeGroups allow people to learn about God in a safe and loving environment, where their spiritual needs as well as their physical needs can be met.
It's always a great time to connect in a group! If interested, please follow the link below, complete the form and someone will reach out to talk with you more about find the right LifeGroup for you.
[4:12] - YOUNG ADULT MINISTRY
Calling all adults 18-25! Our 4:12 Young Adults Ministry is just for you. Come join us every other Tuesday night at 6:30 for time to hang out, play games, and study the Word. Text YOUNG to 920-717-1715 to get signed up for group updates.
Visit the event calendar for more information HERE
WOMEN OF WORTH - WOMEN'S MINISTRY
Thursdays: 6:30 - 8:30 pm
Women of worth, a women's Bible study, strives to inspire, encourage, support, and disciple women in every stage of their spiritual and personal lives to follow Jesus.
Visit the event calendar for more information HERE
MEN OF VALOR - MEN'S MINISTRY
Thursdays - 6:30-8:30 pm
Every Other Saturday - 8:00 - 10:00 am
Equipping men of all ages to become more Christlike. To hold one another accountable while encouraging each other through God's word, to become the men that he instructs us to be, and to make an impact in our families, workplaces, communities and the world for his glory.
Visit the event calendar for more information HERE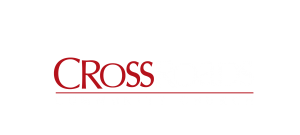 Crossroads Community Church, with campuses in both Sheboygan and Manitowoc, Wisconsin, exists to be a community of Christ-centered, spirit-transformed, people-loving world changers who are determined to make an eternal difference in people's lives.