Scripture: Exodus 34:10
10Then the Lord said: "I am making a covenant with you. Before all your people I will do wonders never before done in any nation in all the world. The people you live among will see how awesome is the work that I, the Lord, will do for you.
Focus: Setup Day
Pray: Lord, help the team bring in materials safely.  Give them focus so that all technology would function with limited troubleshooting.  Protect all from injury.
Scripture: Proverbs 3:5-6 5 Trust in the Lord with all your heartand lean not on your own understanding; 6 in...
Text PRAY4WNU to (920) 717-1715 for daily prayer prompts!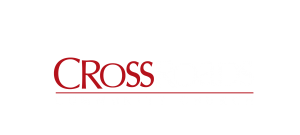 Crossroads Community Church, with campuses in both Sheboygan and Manitowoc, Wisconsin, exists to help people connect with God and others at the crossroads of life.
©
© 2023 Crossroads Community Church | See our Privacy Policy + Terms of Service | Crossroads Community Church is a registered 501(c)(3) nonprofit organization
Designed, Built + Managed by Re3 Creative