Scripture:Ecclesiastes 4:9-12
9 Two are better than one,
because they have a good return for their labor:
10 If either of them falls down,
one can help the other up.
But pity anyone who falls
and has no one to help them up.
11 Also, if two lie down together, they will keep warm.
But how can one keep warm alone?
12 Though one may be overpowered,
two can defend themselves.
A cord of three strands is not quickly broken.
Focus: Partnership with Churches
Pray: God, we pray that WNU would be an opportunity to partner with other churches in Sheboygan with a common goal of reaching the lost and sharing the love of Christ.
Scripture: Proverbs 3:5-6 5 Trust in the Lord with all your heart and lean not on your own understanding; 6...
Text PRAY4WNU to (920) 717-1715 for daily prayer prompts!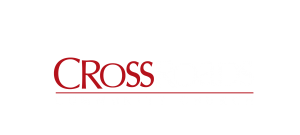 Crossroads Community Church, with campuses in both Sheboygan and Manitowoc, Wisconsin, exists to be a community of Christ-centered, spirit-transformed, people-loving world changers who are determined to make an eternal difference in people's lives.
©
© 2023 Crossroads Community Church | See our Privacy Policy + Terms of Service | Crossroads Community Church is a registered 501(c)(3) nonprofit organization
Website designed by Lucid & Luxe Web Design