Scripture: Psalm 67:1-2
May God be gracious to us and bless us
and make his face shine on us —
so that your ways may be known on earth,
your salvation among all nations.
Focus: Hosting Site
Pray: Lord we give thanks and praise for the Sheboygan campus facility that is hosting WNU. We pray that this would be holy ground for many children and adults to come to know You.
Scripture: Proverbs 3:5-6 5 Trust in the Lord with all your heart and lean not on your own understanding; 6...
Text PRAY4WNU to (920) 717-1715 for daily prayer prompts!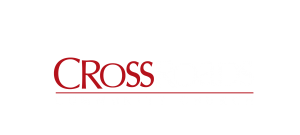 Crossroads Community Church, with campuses in both Sheboygan and Manitowoc, Wisconsin, exists to be a community of Christ-centered, spirit-transformed, people-loving world changers who are determined to make an eternal difference in people's lives.
©
© 2023 Crossroads Community Church | See our Privacy Policy + Terms of Service | Crossroads Community Church is a registered 501(c)(3) nonprofit organization
Website designed by Lucid & Luxe Web Design