Scripture: 2 Timothy 2:15
Do your best to present yourself to God as one approved, a worker who does not need to be ashamed and who correctly handles the word of truth.
Focus: Nightly Teachers
Pray: Lord, give wisdom, boldness, and confidence to our nightly teachers. Give them creative inspiration to ensure Your Word is clearly presented.
Scripture: Proverbs 3:5-6 5 Trust in the Lord with all your heart and lean not on your own understanding; 6...
Text PRAY4WNU to (920) 717-1715 for daily prayer prompts!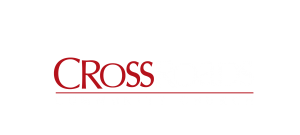 Crossroads Community Church, with campuses in both Sheboygan and Manitowoc, Wisconsin, exists to be a community of Christ-centered, spirit-transformed, people-loving world changers who are determined to make an eternal difference in people's lives.
©
© 2023 Crossroads Community Church | See our Privacy Policy + Terms of Service | Crossroads Community Church is a registered 501(c)(3) nonprofit organization
Website designed by Lucid & Luxe Web Design