Scripture: Matthew 6:16-18
16 "When you fast, do not look somber as the hypocrites do, for they disfigure their faces to show others they are fasting. Truly I tell you, they have received their reward in full. 17 But when you fast, put oil on your head and wash your face, 18 so that it will not be obvious to others that you are fasting, but only to your Father, who is unseen; and your Father, who sees what is done in secret, will reward you.
Focus: Days of Fasting
Pray: Father, many are fasting today for WNU.  Give them strength in their weakness.  Deepen their faith and allow them to experience Your peace during the day.
Scripture: Proverbs 3:5-6 5 Trust in the Lord with all your heart and lean not on your own understanding; 6...
Text PRAY4WNU to (920) 717-1715 for daily prayer prompts!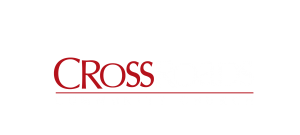 Crossroads Community Church, with campuses in both Sheboygan and Manitowoc, Wisconsin, exists to be a community of Christ-centered, spirit-transformed, people-loving world changers who are determined to make an eternal difference in people's lives.
©
© 2023 Crossroads Community Church | See our Privacy Policy + Terms of Service | Crossroads Community Church is a registered 501(c)(3) nonprofit organization
Website designed by Lucid & Luxe Web Design