Scripture: 2 Timothy 3:14-15
14 But as for you, continue in what you have learned and have become convinced of, because you know those from whom you learned it, 15 and how from infancy you have known the Holy Scriptures, which are able to make you wise for salvation through faith in Jesus Christ.
Focus: Small Group Leaders
Pray: Lord, prepare these serving team members mentally and spiritually to help children process the Gospel. Minimize distractions and protect them from the enemy's attacks.
Scripture: Proverbs 3:5-6 5 Trust in the Lord with all your heartand lean not on your own understanding; 6 in...
Text PRAY4WNU to (920) 717-1715 for daily prayer prompts!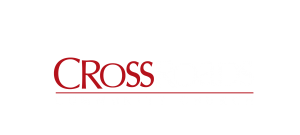 Crossroads Community Church, with campuses in both Sheboygan and Manitowoc, Wisconsin, exists to help people connect with God and others at the crossroads of life.
©
© 2023 Crossroads Community Church | See our Privacy Policy + Terms of Service | Crossroads Community Church is a registered 501(c)(3) nonprofit organization
Designed, Built + Managed by Re3 Creative