VOLUNTEER REGISTRATION
Interested in Volunteering?
GETTING MESSY IS NOT REQUIRED. We have a role for everyone.Youth must be going into 7th grade for the 2019/20 school year to volunteer.
There are two easy ways you can sign-up!
Text: wnusheb To: 920-717-1715 and a mobile friendly form will be texted to you!
Click here to register: https://tinyurl.com/2019WNUSHEB
Wize 'N Up
July 22-25, 6:15-8:30 pm
Sheboygan County Christian High School
(929 Greenfield Avenue, Sheboygan)
This event is for all kids that are going into 1st grade-entering 6th grade
Register By:
Texting: SHEBKIDS TO: (920) 717-71715
or
http://tinyurl.com/ShebKids2019
---
DON'T MISS THE BEST WEEK OF THE SUMMER!
Get ready for another fun and exciting week of our children's outreach event - Wize 'N Up 2019! This is an exciting four days of learning about God and important values in a fun and wacky way! Each night starts off with energy-packed music, funny skits, and Bible teaching. Then, the kids head outside for some wild and messy team games (kids wear old clothing and shoes).
The cost of this event is FREE and is open to anyone in the community! A team t-shirt is provided as well.
---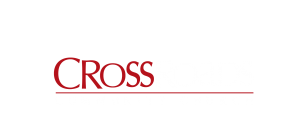 Crossroads Community Church is a Bible-based church that continually relies on the teaching of God's Word and it's authority. Crossroads' mission is to minister to the lost and develop fully-devoted followers of Jesus Christ. Our vision is to be a community of Christ-Centered, Spirit-Transformed, People-Loving, World Changers who disciple people wherever they may be on their faith journey.