Wize 'N Up 2020
---
CANCELLED FOR SUMMER 2020
Due to the current COVID-19 pandemic and the Sheboygan County Safe Restart health guidelines, we have made the difficult decision to cancel Wize N' Up 2020 in Sheboygan.
After exploring alternative options, we felt that we would not be able to recreate an event of this size and keep the unique experience this event brings while maintaining physical distancing. We will rejoice and continue to give thanks to God, knowing that He is sovereign through this all, and we trust fully in His perfect plan. We are looking forward to seeing you all next summer at Wize N' Up 2021!!
If you have any questions or would like more information about Wize N' Up, call our church office (920) 694-1552 or email  office@crossroadssheboygan.org.
---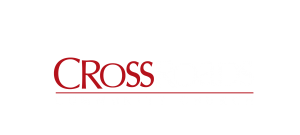 Crossroads Community Church is a Bible-based church that continually relies on the teaching of God's Word and it's authority. Crossroads' mission is to minister to the lost and develop fully-devoted followers of Jesus Christ. Our vision is to be a community of Christ-Centered, Spirit-Transformed, People-Loving, World Changers who disciple people wherever they may be on their faith journey.
Sunday Service:
9:00 & 10:45 am
4101 Technology Parkway, Sheboygan, WI 53083
Sheboygan Church Office
532 South 8th Street, Sheboygan, WI 53081
AVAILABLE MONDAY-THURSDAY 8AM-5PM + FRIDAY BY APPOINTMENT