So the master told his servant, 'Go out to the highways and hedges and compel them to come in, so that my house will be full.'
– Jesus

A Commitment to the Least-Reached
In 2018, the pastors and elders of Crossroads felt a burden for our church to pour energy to minister among one of the most unreached people groups on earth.

In missiology, "least reached" is defined as "A people group among which there is no indigenous community of believing Christians with adequate numbers and resources to evangelize this people group without outside assistance."

Today, 7,408 people groups qualify as unreached. That's 7.75 billion human beings.

Crossroads supports ministry among many of these 7,408 people groups, through partnering with ministry-workers who are sharing the Gospel in some of the most overlooked places on earth. But in addition to this, we wanted to consider what it would look like to dedicate ourselves to one specific people group, with open hands to how God might define this in our own city, in our region, and to the ends of the earth. Our commitment to the Rohingya had begun!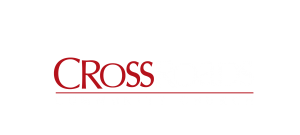 Crossroads Community Church, with campuses in both Sheboygan and Manitowoc, Wisconsin, exists to be a community of Christ-centered, spirit-transformed, people-loving world changers who are determined to make an eternal difference in people's lives.
©
© 2023 Crossroads Community Church | See our Privacy Policy + Terms of Service | Crossroads Community Church is a registered 501(c)(3) nonprofit organization
Website designed by Lucid & Luxe Web Design