Across the world, hundred of thousands of leaders like YOU are gathering for one event—The Global Leadership Summit.
LIVE SIMULCAST HOSTED AT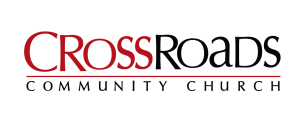 The Global Leadership Summit is proud to partner with Crossroads Community Church to bring you a high-quality local experience simulcast live in HD from the Willow Creek campus on Thursday-Friday, August 3-4, 2023.
The Global Leadership Summit—the premier leadership event of the year—brings you a two-day catalytic experience of rich learning, new ideas, fresh perspective, and inspiring stories from leading experts spanning a wide range of fields and backgrounds. Experience 2 days of transformative teaching, art, and storytelling —all designed to help YOU push your boundaries and maximize your influence to create a better world!
The benefits of attending at Crossroads Community Church include:
Networking opportunities with leaders from our community
Reduced cost and time spent on travel
Grow and learn with your team in a setting close to home
Join us in person on August 3-4, 2023
Register now for discounted* pricing!
*Additional discounts are available for first responders, nurses, active/reserve military, high school students, and college students/faculty. If any of these apply, please contact office@crossroadssheboygan.org for the appropriate priority code
Unable to join the Summit in person?
There is an option to attend virtually!
To Lead Where You Are does not mean being a CEO, manager, or certain high-ranking title, but it means you recognize your unique purpose and your desire to impact your surrounding community. We want to connect curious, growth-minded people together to ignite transformation, wherever they are and in whatever they do. The Global Leadership Summit is designed to do just that: bringing men and women from various industries and backgrounds to develop their insight and skills to drive a positive influence on the world around them. At GLS, you will experience actionable content from a diverse faculty to help cast your vision for a better future.
YOUR LEADERSHIP MATTERS ...and it matters now more than ever.  How are you using it?
Get your infusion of actional leadership insights & inspiration
Learn from a diverse world-class faculty
Experience the GLS online or in-person​
Leverage the Summit as a resource to transform yourself and your community
Join with people from 110+ countries and 55+ languages who attend the Summit around the world
Register now for discounted pricing!
*Additional discounts are available for first responders, nurses, active/reserve military, high school students, and college students/faculty. If any of these apply, please contact office@crossroadssheboygan.org for the appropriate priority code
Hosted in collaboration with:
Hosted in collaboration with: