Join us as we celebrate the most important events in history.
In a world without hope and without purpose, God did something incredible....he walked among his creation.
Jesus came to do what only he could do and his coming was truly a Game Changer.
Easter Weekend Services
Friday, April 7th - Good Friday Service | 2:00PM and 4:00PM
Saturday, April 8th - Easter Service | 4:00PM and 6:00PM
Sunday, April 9th - Easter Service | 7:00AM (Acoustic Hymns Service), 9:00AM & 10:45 AM
Crossroads Kids will be available for birth - 5th Grade during all services.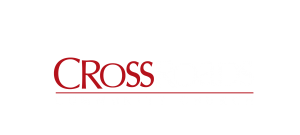 Crossroads Community Church, with campuses in both Sheboygan and Manitowoc, Wisconsin, exists to be a community of Christ-centered, spirit-transformed, people-loving world changers who are determined to make an eternal difference in people's lives.
©
© 2023 Crossroads Community Church | See our Privacy Policy + Terms of Service | Crossroads Community Church is a registered 501(c)(3) nonprofit organization
Website designed by Lucid & Luxe Web Design