At Crossroads, we sense God saying, "it's time to move!" As we close this chapter of settling in at our new, permanent facility, we have been blessed with a season of tremendous growth and favor, while also getting the chance to regroup at "basecamp" from some of the challenges that have came our way the past two years.
As we look to the future, we are desperate for God to show us His direction for a potential new service and for future church plants. As we set out and scale up to this vision, we are also asking God to raise up the people he is calling into new staff roles that will expand the capacity and scope of the ministry to shepherd our church family well and reach those who do not yet know the love and grace of Jesus Christ. Join us as we "break camp" and begin to scale the mountain God is calling His faith family at Crossroads to climb!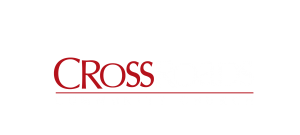 Crossroads Community Church, with campuses in both Sheboygan and Manitowoc, Wisconsin, exists to help people connect with God and others at the crossroads of life.
©
© 2023 Crossroads Community Church | See our Privacy Policy + Terms of Service | Crossroads Community Church is a registered 501(c)(3) nonprofit organization
Designed, Built + Managed by Re3 Creative