1 Now in the church at Antioch there were prophets and teachers: Barnabas, Simeon called Niger, Lucius of Cyrene, Manaen (who had been brought up with Herod the tetrarch) and Saul. 2 While they were worshiping the Lord and fasting, the Holy Spirit said, "Set apart for me Barnabas and Saul for the work to which I have called them." 3 So after they had fasted and prayed, they placed their hands on them and sent them off.
Acts 13:1-3 (NIV)
During a time of worship, with fasting and prayer, the Holy Spirit spoke to the church at Antioch and said, it's time to move out in a new direction!  He revealed leaders he was calling into new roles, and he revealed a new work he was calling the church to.
At Crossroads, we are sensing God saying, it's time to move!  We are desperate for God to show us His direction for a potential new service and for future church plants.  And we're begging Him to raise up the people he is calling into new roles.  Please join us in praying (and even fasting if you can – see the note about fasting below) for God's direction and will to be done for his church so that we can help more and more people connect with God and others at the crossroads of life!
We will be praying together and fasting on Thursday May 25th.  You're invited to join us from wherever you will be.  And if that day doesn't work for you, feel free to join us in prayer and fasting on the day that best fits your schedule.
Why Fast?
There's nothing magical about fasting.  It doesn't mean God will listen to our prayers more than normal because we've somehow earned that through our devotion.  Fasting is not something for us to brag about or a sign that we're more spiritually advanced than others.
Fasting has been a regular practice of Christians for centuries and is taught in the Bible.  The purpose of fasting is to better prepare our hearts as we come before God.  Fasting increases our feelings of weakness and dependence on God.  It increases our desperation to see God move.  It helps us pray more intensely and diligently.  In summary, fasting doesn't change God's heart, it changes ours.
How to Fast
A normal fast involves abstaining from eating for a single meal, for a day, or for multiple days.  There are many variations of this and partial fasts as well.  If you've never fasted before, you could start with skipping a single meal and using that time to pray instead.  You would then avoid snacking throughout the day as well so that you feel that hunger which helps increase our dependence on God.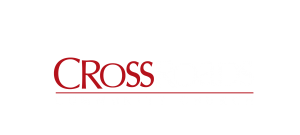 Crossroads Community Church, with campuses in both Sheboygan and Manitowoc, Wisconsin, exists to help people connect with God and others at the crossroads of life.
©
© 2023 Crossroads Community Church | See our Privacy Policy + Terms of Service | Crossroads Community Church is a registered 501(c)(3) nonprofit organization
Designed, Built + Managed by Re3 Creative